Education Support Professionals Week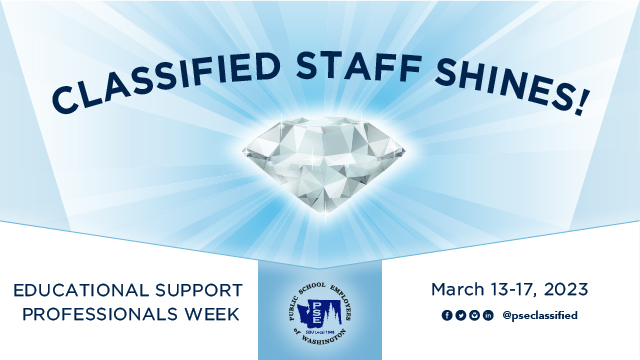 March 13-17, 2023 is Education Support Professionals Week (formerly Classified Week), a tradition started in 1975 by PSE to recognize the contributions of Education Support Professionals in the public school system. It is a statewide celebration to recognize ESPs for the difference they make in our schools and universities, and let them know what it means to belong in a union.

Here are a few ways you can celebrate:
Order free posters and certificates (in English and/or Spanish) for bulletin boards and in your buildings; you can also download posters and certificates directly if you'd rather print yourself!

Host a reception, lunch, or dinner to thank members;

Publicize this week-long event on social media using #ESPWeek2023;

Read the Governor's Proclamation at a school board meeting or include in your district's newsletter.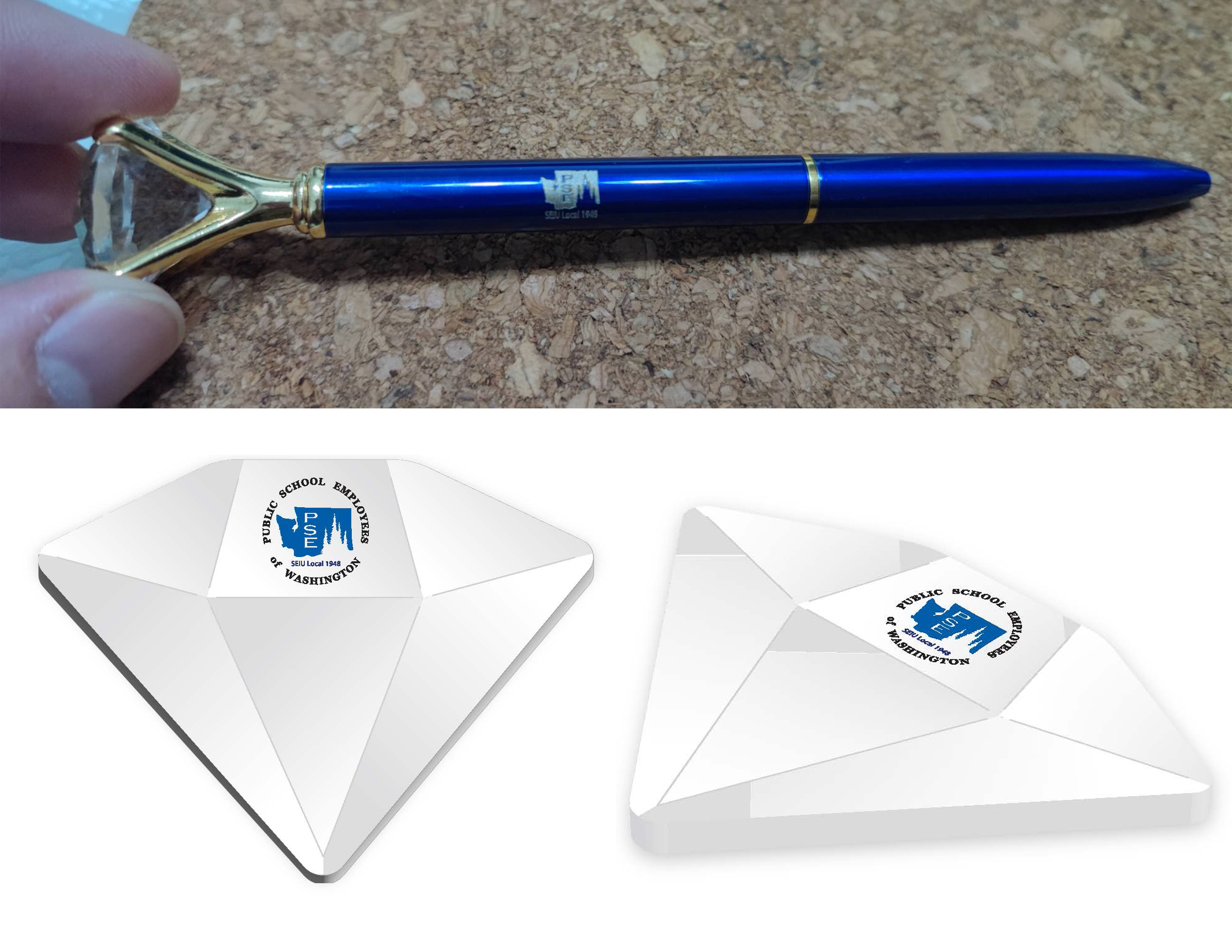 Order special diamond pens and diamond sticky note pads as gifts to give to chapter members! You can either print out and mail in an order form, or download and email to pzelenak@pseofwa.org.
Finally, you can also nominate an outstanding coworker or fellow member for a PSE Award! CLICK HERE to submit a nomination, and visit the Awards page for more information on the categories.

Please submit your nominations by March 31st, 2023!

Let us know how your chapter is celebrating! Contact Travis Tingvall, Political/Communications Specialist, at ttingvall@pseofwa.org.

Join the conversation online using #ESPWeek2023!